Twitter
Facebook
Discord
Telegram
Youtube
Tiktok
METAVERSE

BATTLE ROYALE

Pick your hero. Round up your squad. Be the Last One Standing
BATTLE ROYALE JUST IN TIME
Get legendary rewards and exclusive benefits as an early supporter of the game
GAMEPLAY
FEATURE
Reunite and stand together in a new age of heroes, to team up, power up, and take on an overwhelming outbreak of threats around the globe.
BEYOND

BATTLE ROYALE
ESPORT & TOURNAMENT
Explore a growing roster of powerful Players, each with their own unique personality, strengths, and abilities.
OWN YOUR NFTS
Your game items, such as skins and lands, are also your own NFTs. You can trade them or even use them on other games on DOS.
SKILL & TIME
Master powerful weapons, unique abilities, and your own Time (Your own life).
PLAYER INFO & SKILL
OFFENSIVE
The most famous American Bounty Hunter, Tether takes out targets with deadeye precision and dives out of danger. Tether doesn't lack of confidence, He's a blow-up-first ask-questions-later kinda guy, who's always looking for a good scrap.
REALISTIC FIREARMS
WITH COUNTLESS COMBINATIONS
Mix and match attactments and components to make your own weapons of war. Countless rarity and combos await.
ACCOMPLISHMENT
ROADMAP
Launch MetaDOS for Android and iOS
WORLD CLASS TEAM
We're a unique team of designers, producers, artists, and programmers working at the nexus of gaming industry, we've produced some of the biggest franchises in the entertainment.
METADOS TEAM MEMBER
Quang Nguyen
CEO
CEO @ Zen Group
VP of Strategic Partnership at
Appota
Publishing Manager at
VNG
Anh Le
COO
Founder @
Vietnam Game Dev
Minh Pham
CTO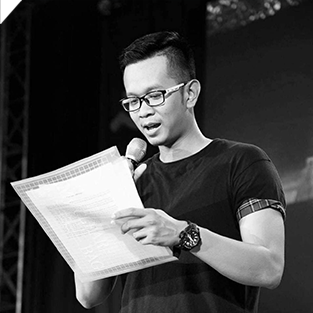 Hieu Tran
CMO
Esport Director @
Team Flash
Esport Professor @
HCM University of Sport
KELCEE LE
BUSINESS DIRECTOR
Partnership Growth Team Leader @ Beatvn, G-Group @
Beatvn, G-Group
Former BD Manager @
Appota X
Ky Huynh
LEAD GAME DESIGN
Worked on
Blade & Soul, For Honor
Viktor Nguyen
Head of Community
Account Manager @
Chicilon Media
Marketing Manager @
OKXE Inc
Trong Ho
Technical Lead
Co-founder & CTO @
Zen Studio
Phong Tran
MARKETING MANAGER
Phuoc Chau
Blockchain Tech Lead
Technical Manager @
Suga Group
Anh Nguyen
Lead Artist
Worked on
League of Legends, LOR, AoE
Hieu Nguyen
Animation Director
Worked on
League of Legends, LOR, AoE
Thinh Dinh
UI/UX Designer
Trung Dang
Lead 3D Artist
Senior 3D Artist @
NCSoft
Worked on
Lineage W, Blade & Soul, Batman
Vu Nguyen
Backend Lead
Backend Lead @ @
Zen Studio
Tai "Kuro" Nguyen
Video Producer
Worked on
Blade & Soul, Crossfire videos
Vu Nguyen
Concept Artist
Senior Concept Artist @
Miiny
Tien Anh
Senior Game Engineer
OUR ADVISOR
DAVID NG
General Manager Asia Online @
EA
Investor & Consultant for
Garena
Ha Anh
Top 1 Esport company in Vietnam
Managing Director @
Appota Esport
Lee Sheng Ye, Lawson
Director @
The Gym Esportscentre Pte Ltd
COO @
Reality Rift Pte Ltd
General Manager @
EVOS Esports Holdings Pte Ltd
Can Ukşul
Regional Manager @
BSCStation
Marketing Manager @
TokenSuite
PARTNERS